Glencraft Mattresses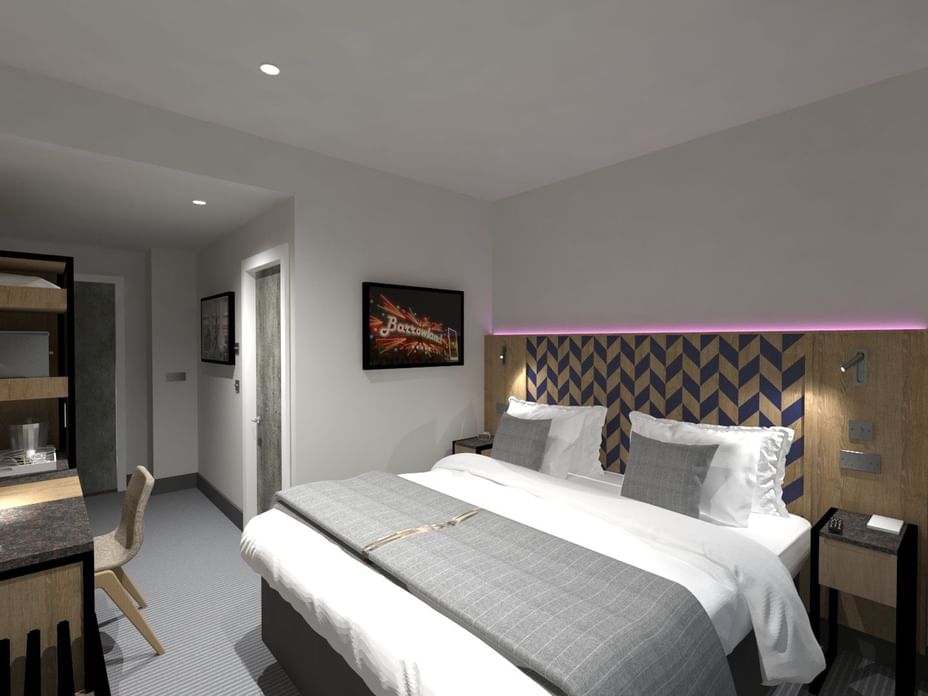 Glencraft is a luxury mattress manufacturer with a distinctive heritage dating back to 1843. Founded in Scotland, Glencraft is a not-for-profit social enterprise committed to ensuring the sale of every handcrafted product makes a positive social impact.
'Dignity Through Work' is at the heart of Glencraft's core purpose, and three quarters of Glencraft's staff are visually impaired and/or disadvantaged. Using responsibly and ethically sourced natural materials, every mattress is handmade in Scotland by the Glencraft team.
Exceptional craftsmanship and a Royal Warrant are testament to the outstanding product quality, and The Sandman Signature Mattress was designed exclusively for our guests to ensure a luxurious and comfortable sleep experience. It features a pocket spring design with a needled wool and cotton layer to help control temperature, and an Egyptian cotton soft top to create a cushion of comfort. You can also purchase The Sandman Signature Mattress directly from Glencraft.
To learn more visit this link to Glencraft's website.