Contact Us & Directions
Questions or comments? Reach out to us directly because we want to help. Use the contact information below and send us a message through our online form.
How to Get to the Hotel
18-23 Tinsley Lane South, Three Bridges, Crawley, West Sussex, UK
Sandman Signature London Gatwick Hotel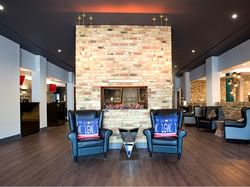 Located close to London Gatwick Airport lies Sandman Signature London Gatwick Hotel, just 30 minutes from Central London on the Gatwick Express train. Each of the beautifully appointed 151 bedrooms has air conditioning, en-suite bathrooms, flat screen LCD TVs featuring Freeview channels and complimentary Wi-Fi.