Contact Us & Directions
Questions or comments? Reach out to us directly because we want to help. Use the contact information below and send us a message through our online form.
How to get to the hotel
Find your way to Sandman Signature Aberdeen Hotel & Spa or click on View Directions below.
Learn more about Aberdeen Train Station.
We look forward to welcoming you.
St. Andrew Street, Aberdeen, UK
Sandman Signature Aberdeen Hotel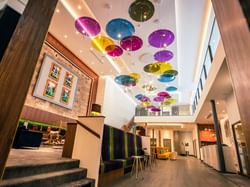 Located in one of Aberdeen's most historic buildings, in the heart of the Granite City, lies Sandman Signature Aberdeen Hotel. Situated in the former Robert Gordon University, St Andrews Street Campus the historic building contributes to the architectural landscape of the city centre.